Screening "13th October 1937" and Q&A Session
Join us for a screening and Q&A session of "13th October 1937"
A documentary about Maestro Loris Tjeknavorian directed by Baktash Abtin
Loris Tjeknavorian is an Iranian Armenian composer and conductor. He is one of the most celebrated cultural figures in Armenia and Iran.
As one of the leading conductors of his generation, he has led international orchestras throughout the world: in Austria, UK, USA, Canada, Hungary, Copenhagen, Iran, Finland, USSR, Armenia, Thailand, Hong Kong, South Africa, Denmark, and Israel.
As a composer Tjeknavorian has written 6 operas, 5 symphonies, choral works (among them God is Love, The Life of Christ, the oratorio Book of Revelation, and a requiem), chamber music, ballet music, piano and vocal works, concerti for piano, violin, guitar, cello and pipa (Chinese lute), as well as music for documentary and feature films.
His compositions have been performed by major orchestras, including the London Symphony Orchestra, London Philharmonic Orchestra, Halle Orchestra, Philharmonic Orchestra Helsinki, American Symphony Orchestra in New York, Tehran Symphony Orchestra, Johannesburg Symphony Orchestra, Haifa Symphony Orchestra, the Mexico Symphony Orchestra, London Percussion Virtuosi, Strasbourg Percussion Ensemble and English Chamber Orchestra. He has made some 100 recordings with RCA, Philips, EMI, ASV, and others.
An event by Pomegranate Cultural Group at Ladder Art Space
Friday, 14 September
Starts at 6:30 pm
Light refreshments provided.
Ticket: $20 (pay at event)
Event is kid-friendly, there is an art workshop for kids 4-15 years old for $20.
Screening "I'm a sign" and Q&A Session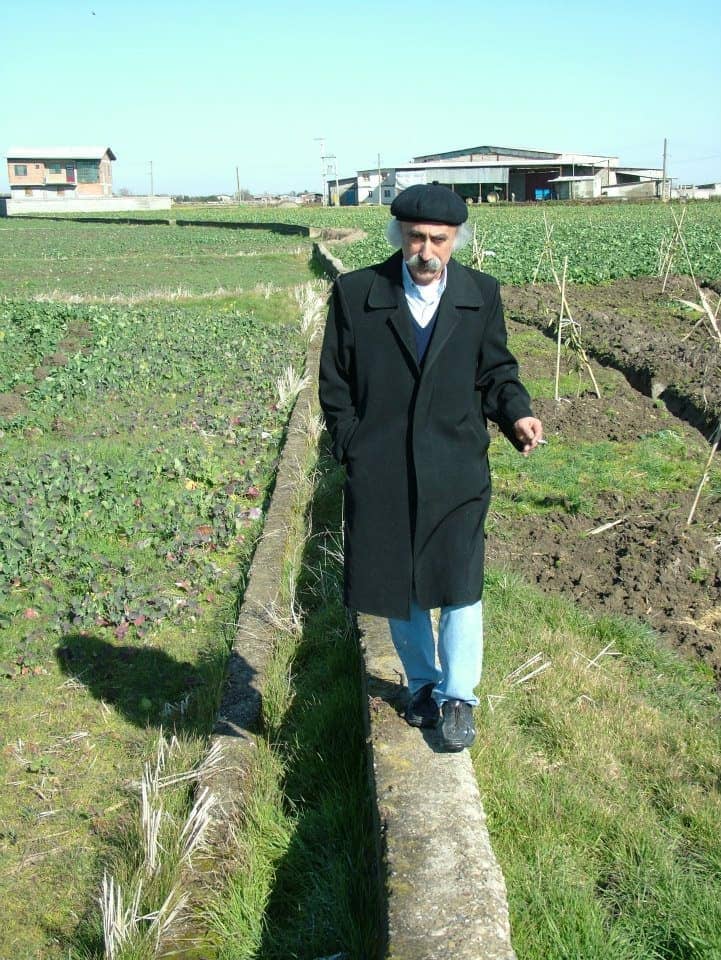 Join us for a free screening and Q&A session of "I'm a sign"
A documentary about Ahmad Nasrollahi directed by Meysam Shahbabaee
Ahmad Nasrollahi is one of Iran's most influential painters. His work has been exhibited and sold internationally. His work is innovative in technique and content. Subtly drawing Iranian legends, archetypes, and ancient visual motifs into contemporary life, Nasrollahi's work is often concerned with profound psychological questions. The role of tradition in identity formation, the borders between the material and the spiritual, and the mixing of belief and logic have consistently figured out as themes in his paintings.
Nasrollahi considers himself a self-taught painter. He cannot, however, be classified 'naïve' or 'primitive'. From early on he enjoyed the friendship and guidance of some of Iran's best artists, and his work found its place among reputable collections. But perhaps his upbringing as a peasant, his profession as a school teacher, and his mistrust of the academic approach to painting has equipped him with the type of courage that is usually associated with 'primitive' painters. The difference is that unlike the 'naïve' tendency to remain satisfied with a small and hard-won set of technical solutions, Nasrollahi has always shown a willingness to discard his old solutions for new ones. Still, somehow, his personal style remains recognisable through this wild experimentation.
An event by Pomegranate Cultural Group at Ladder Art Space
Friday, 21 September
Starts at 6:30 pm
Light refreshments provided.
Ticket: free event